I used to have a fake Polaroid. -自黑篇,人谁没有文艺过。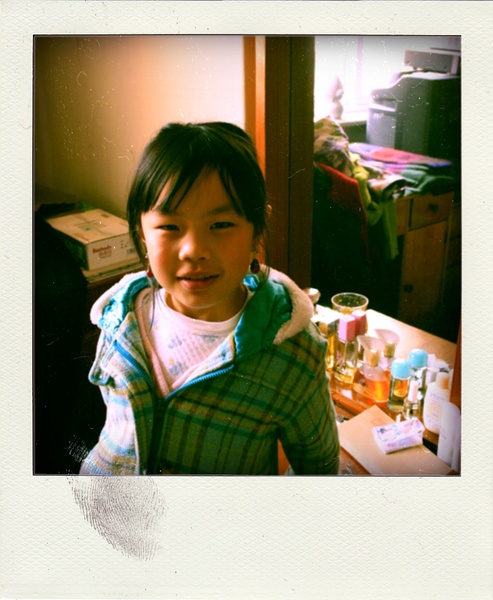 My cousin. She beat me quite often when she was this little.
妹妹,从小欺负我。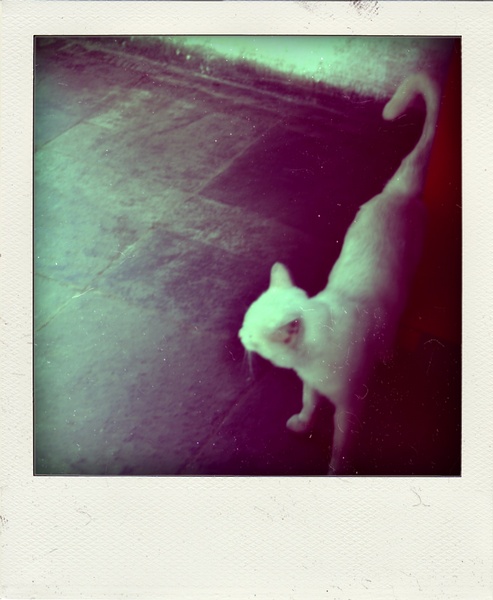 A cat that lives in a temple in Shanghai.
上海一个寺庙里的野猫。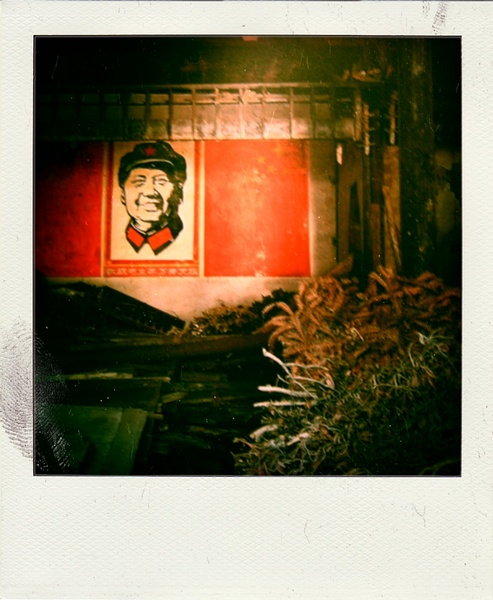 In some gallery. Mao is a pop icon.
毛。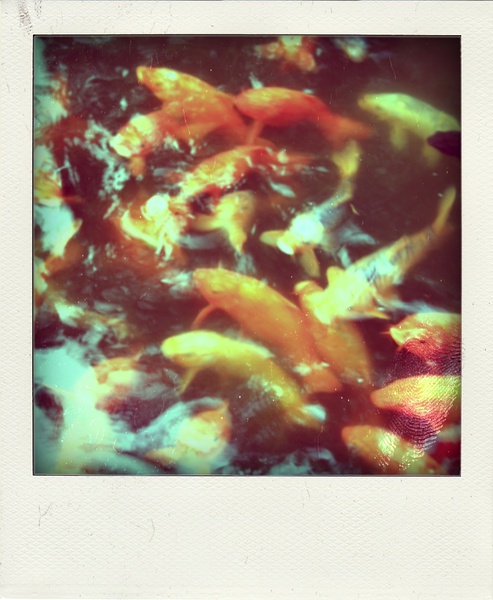 Three photography cliches in China: Lotus flower, car show and (streets…?)  Gold fish almost made it.
拍金鱼一样不要脸。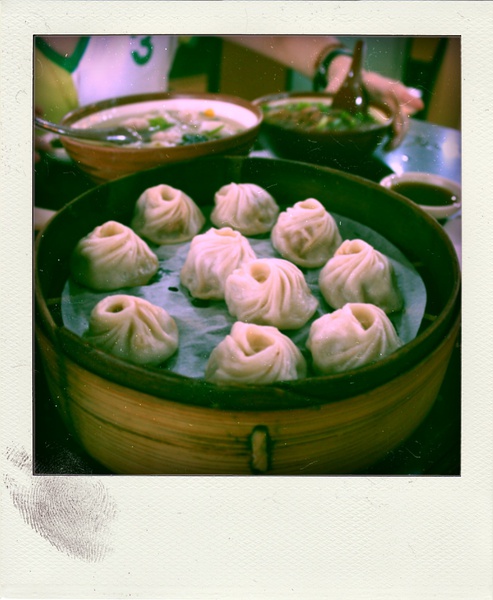 Chinese buns.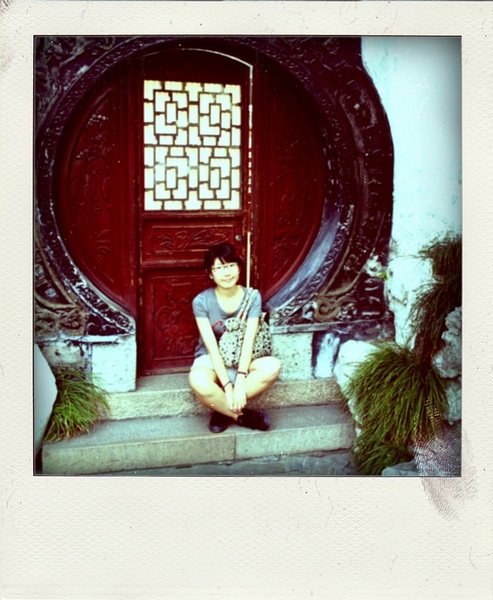 噢我强健的小腿。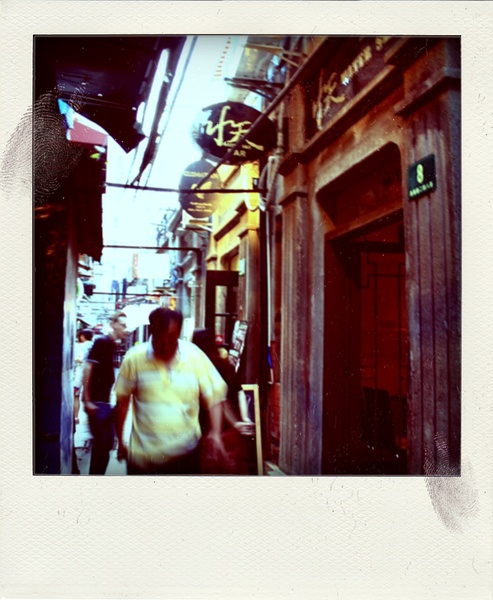 Shanghai.
上海装逼街。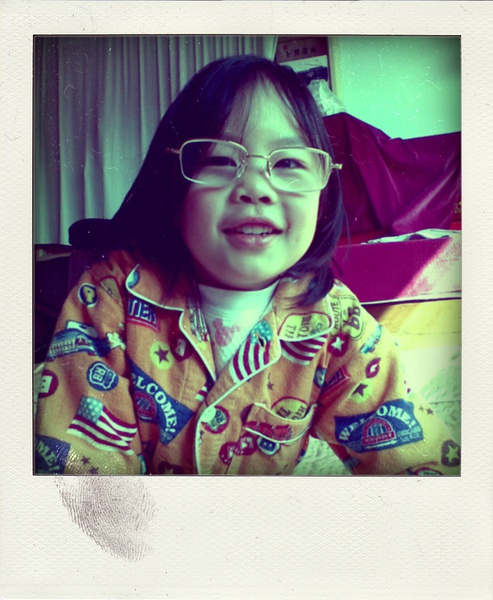 My cousin again, wearing grandpa's glasses.
又是妹妹。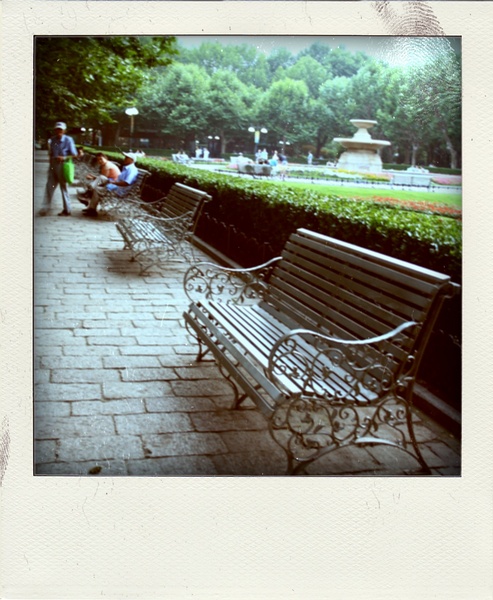 Park, Shanghai.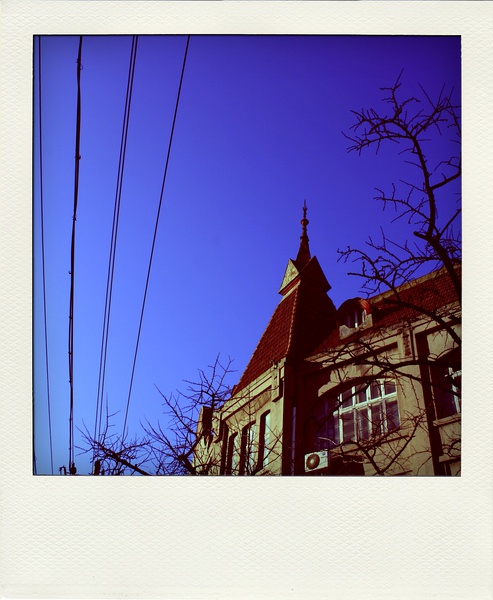 Qingdao, my hometown. Nobody knows it had a history with the Germans.
That is why the beer is spelled TSINGTAO.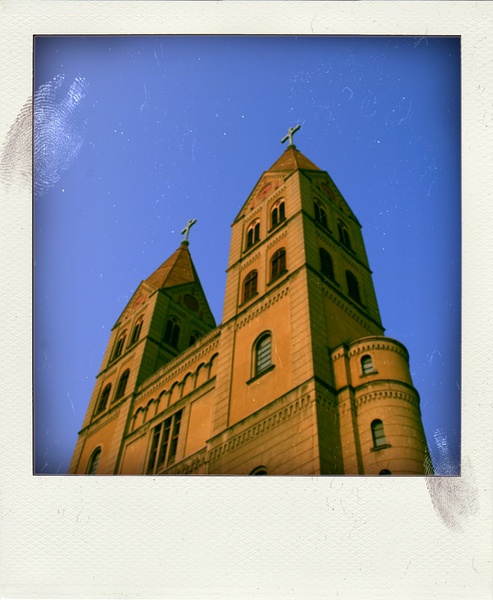 German Catholic Church, Qingdao.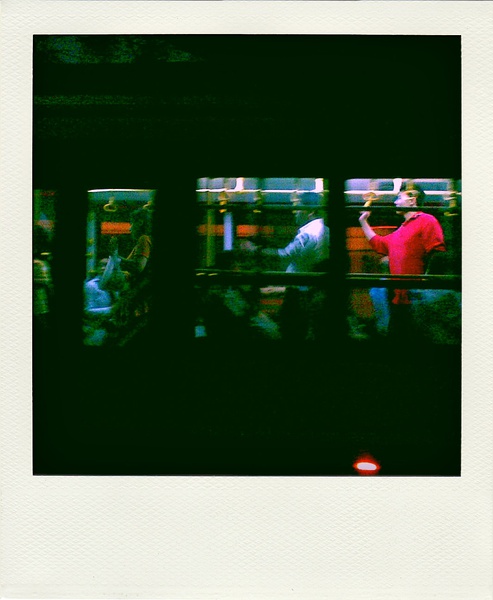 Night bus. I can still smell the sea.
晚饭后遛弯,看着照片都闻到了海水味。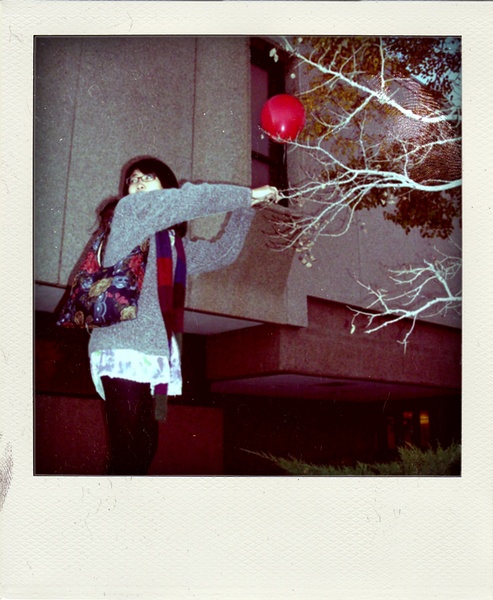 Back in school in Pueblo. Stealing a red balloon. I always had a thing for it.
红气球。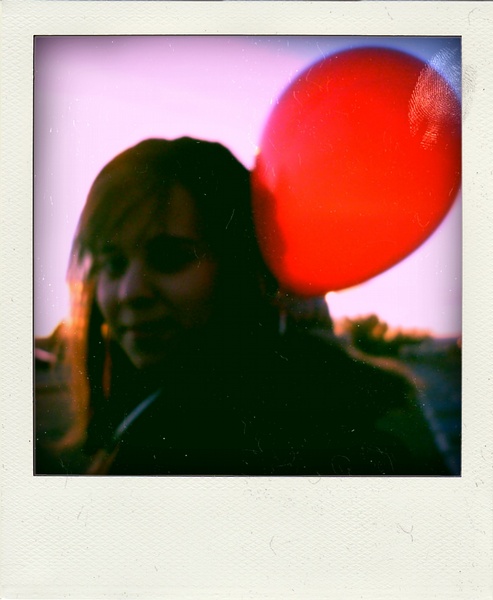 Anais小姐。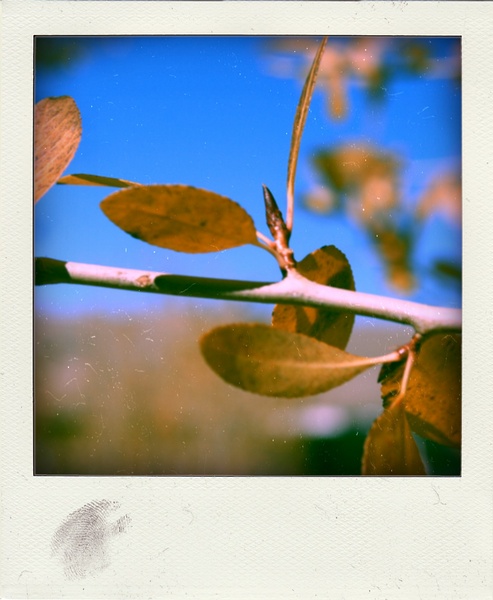 Colorado's fall.
科罗拉多的秋天。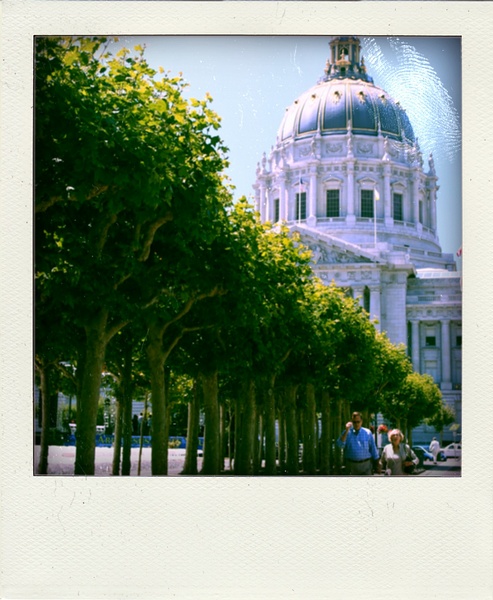 Oh San Francisco.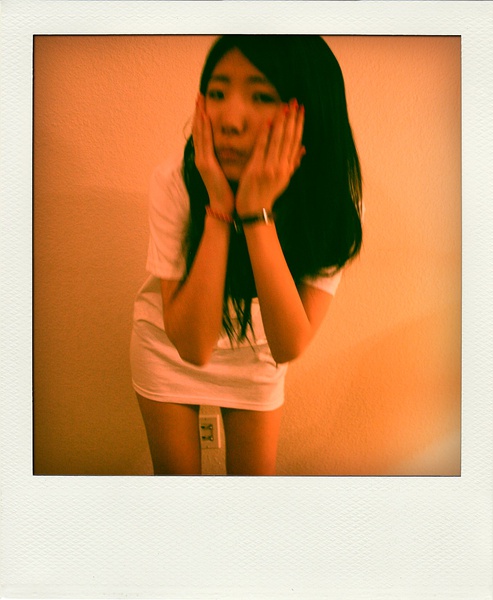 A photo shoot with Soraya.
和Soraya不知道在搞毛的拍写真。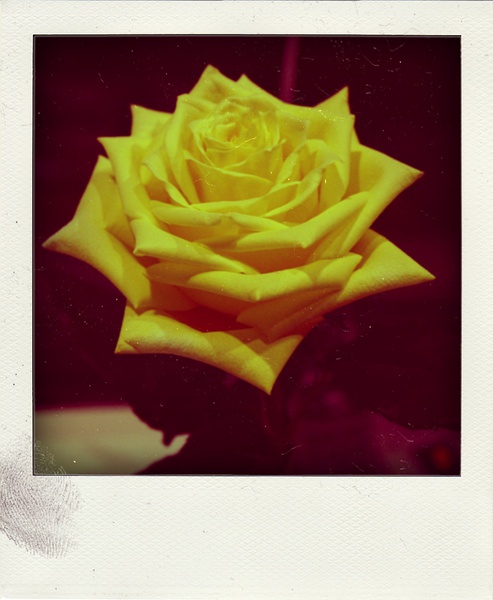 It was twilight. I was walking on campus, and a suited old man gave me this.
夜晚在校园里晃荡。那时我还住在宿舍,真敢阿。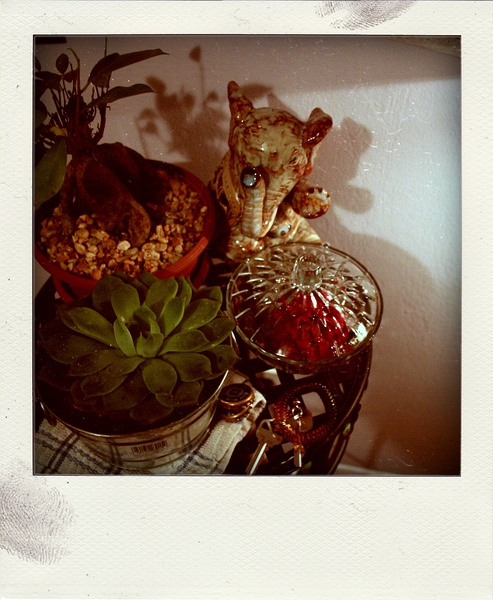 Almost everything on this table is gone, except my key chain.
好像有这个钥匙扣就有家的感觉。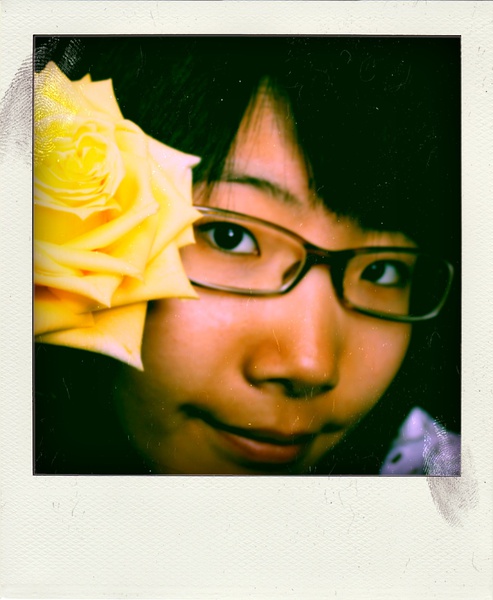 人生第一幅眼镜,都带到了大学,最后被门夹断了。脑子好像也夹坏了。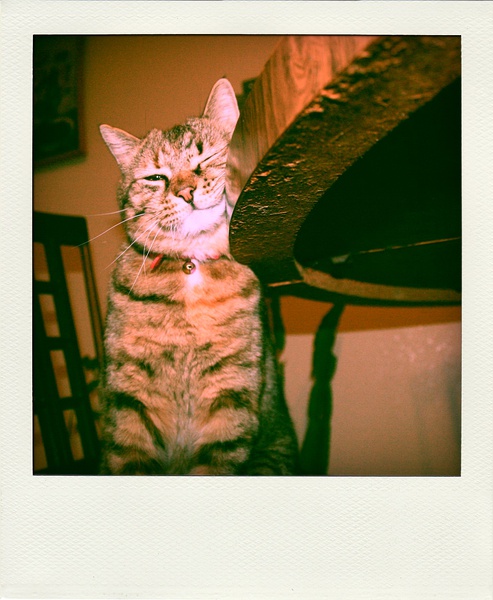 Lucifer.
曾经偷吃了半袋我妈寄来的肉脯,呕吐不止,活该。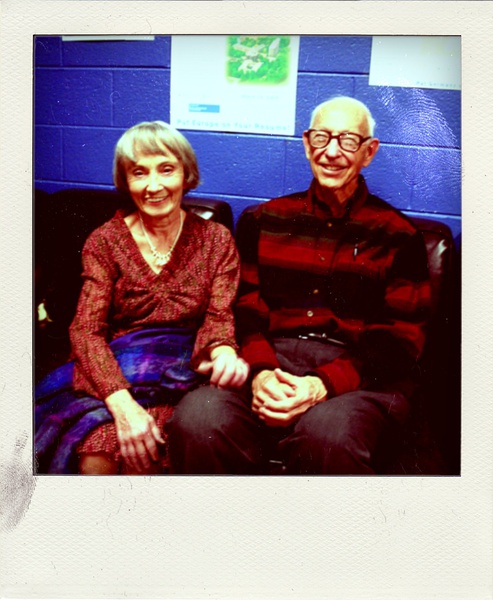 Walter and Alda.
相信爱情。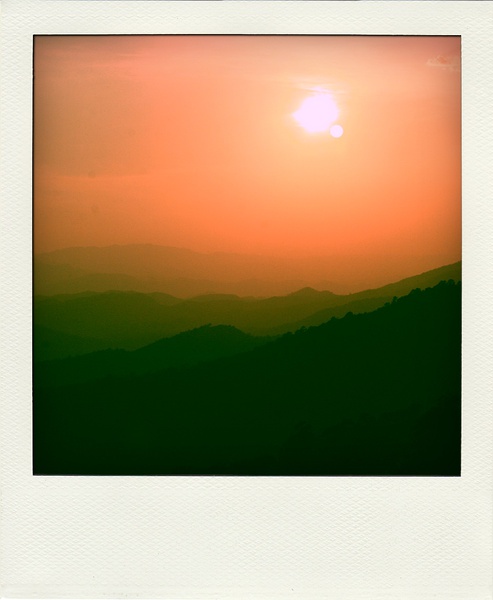 Sunset in Chiang Mai.
We visited this temple on the mountains outside Chiang Mai, Thailand, and were riding down. Saw this and stopped the scooter in the middle of the downhill road. We sneaked in to a garden that was given to the king of Thailand as a gift of the gov of Taiwan. My Thai friend was extremely scared. He could be arrested, he said. We hid for awhile and enjoyed the sunset.