A day with Ed Santos, candidate for City Council 8
Ed Santos, 28, is the youngest candidate in the race to become councilman for district 8.
After graduating from the University of Michigan with a Bachelor's degree in Statistics, Santos began his career as a math teacher at Central Park East High School in East Harlem. This year, Santos decided to run for city council as he felt the urge to improve education equity in the neighborhood. Despite the fact that he is the youngest candidate, Santos still thinks he has a good chance to win against incumbent Melissa Mark-Viverito, who is seeking a third term.
"She realizes that I am probably her toughest challenger," Santos said.
Just two weeks away from the primary, Santos is in full campaign mode. He wakes up at 6 a.m. to go to a neighborhood gym and get himself ready for the day. He then comes back to his home-office and starts working while waiting for his staff to arrive.
Jesse Hassinger, his campaign manager, arrives around 9:45 a.m. Hassinger is 24 and has worked on three small-scaled campaigns before. Santos has several former students as his interns as well who come in at different times throughout the day.
That's all he has for the campaign plus $64,438 matching funds he raised. His rival Viverito collected $87,780.
During the day when interns make calls to registered voters in his district, Santos and Hassinger will work on campaign strategies.
In the evening, he's ready to do some canvassing in the nearby public housing projects, knocking on doors, telling people who he is and why he is running, and sometimes having doors slapped right into his face.
Jumping over a pond of urine in the staircase of a housing project on Lexington Avenue, he said that he is probably the only candidate who was there.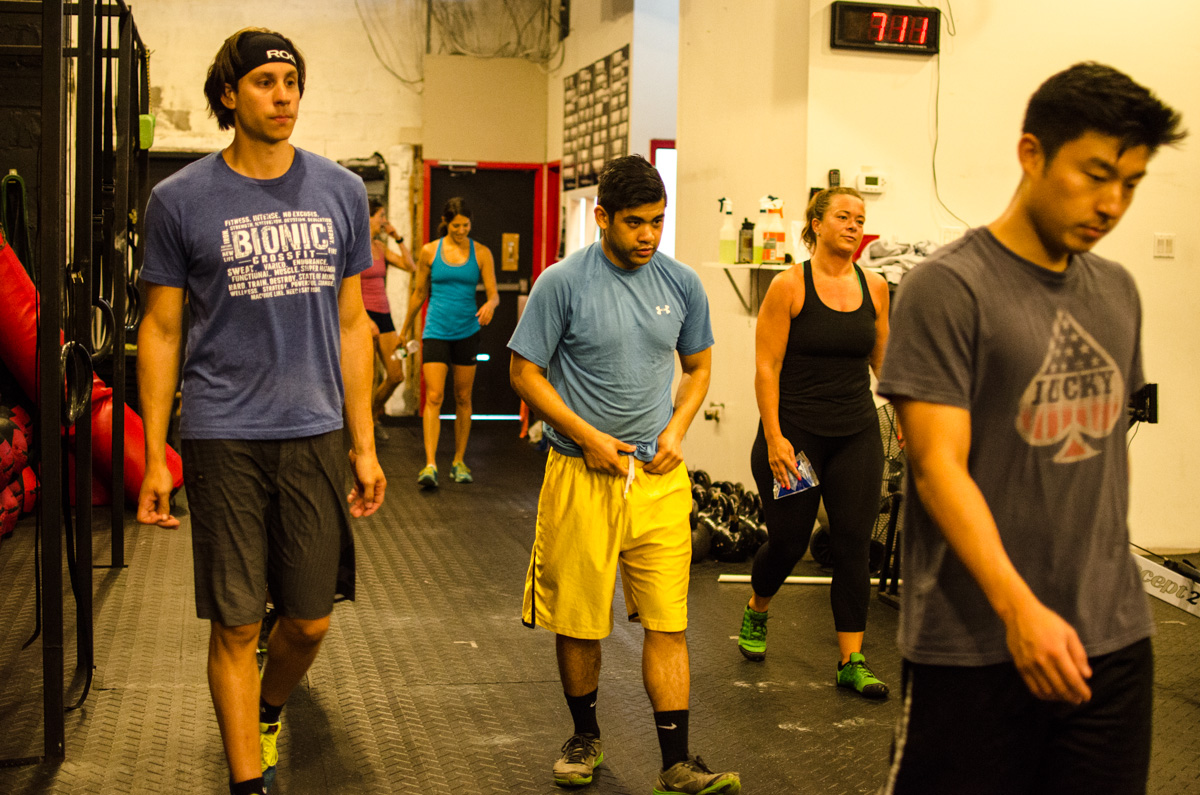 Edward Santos starts off his day by going to the neighborhood gym at 7 a.m.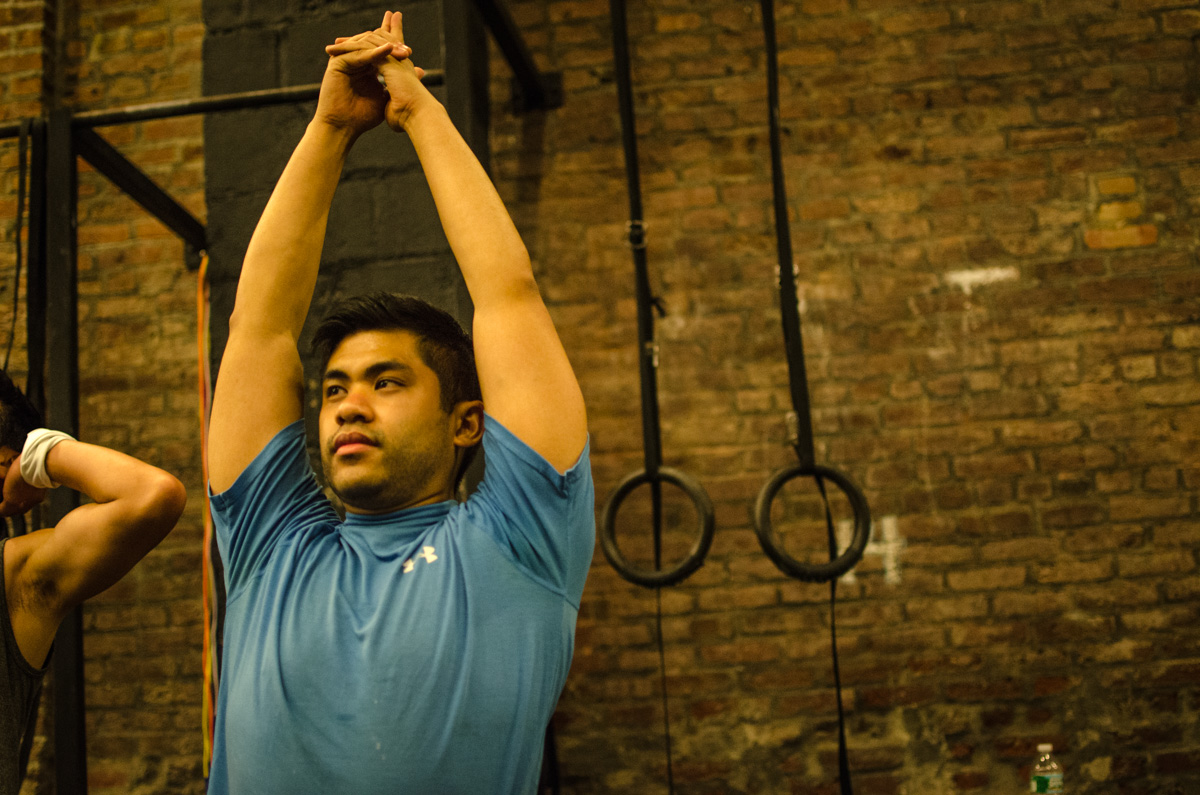 He is 28 years old and is the youngest candidate in the race. He was a former teacher and worked as the treasurer of Community Board 11.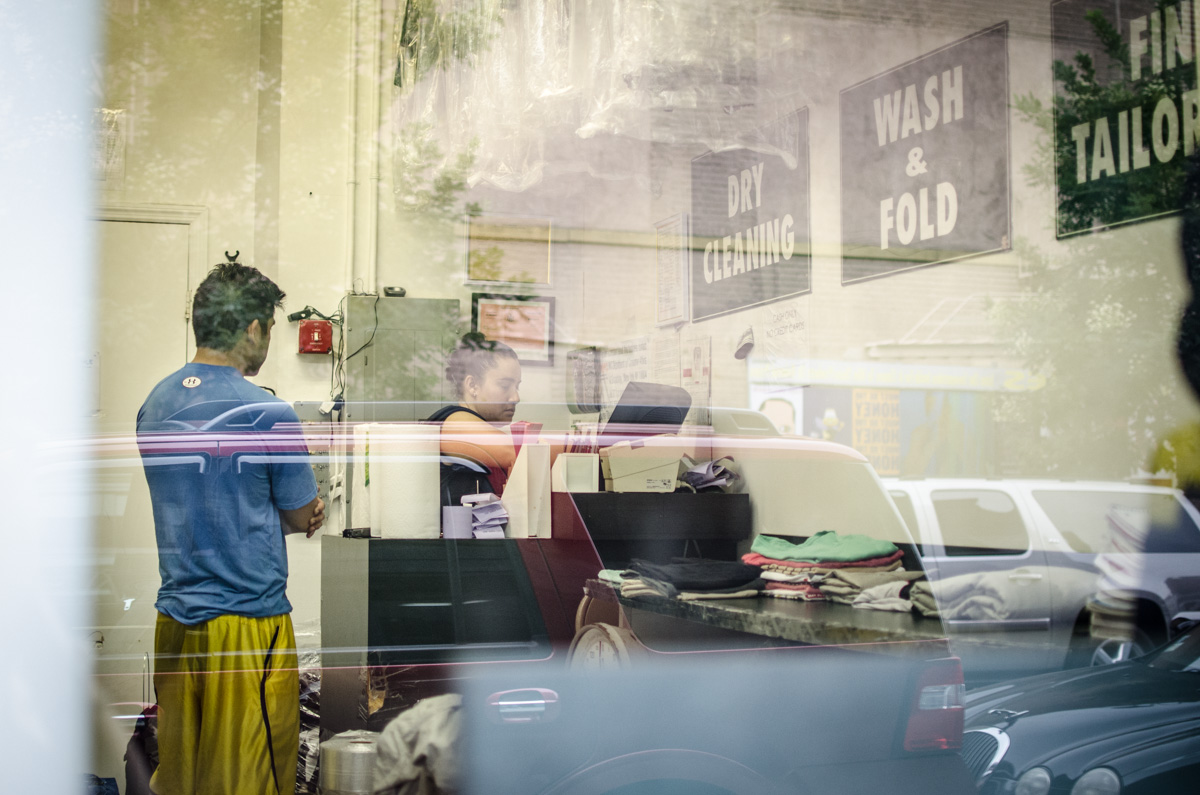 Santos goes to pick up his laundry a few blocks away from his apartment before his campaign manager arrives at his home office at 9:45 a.m.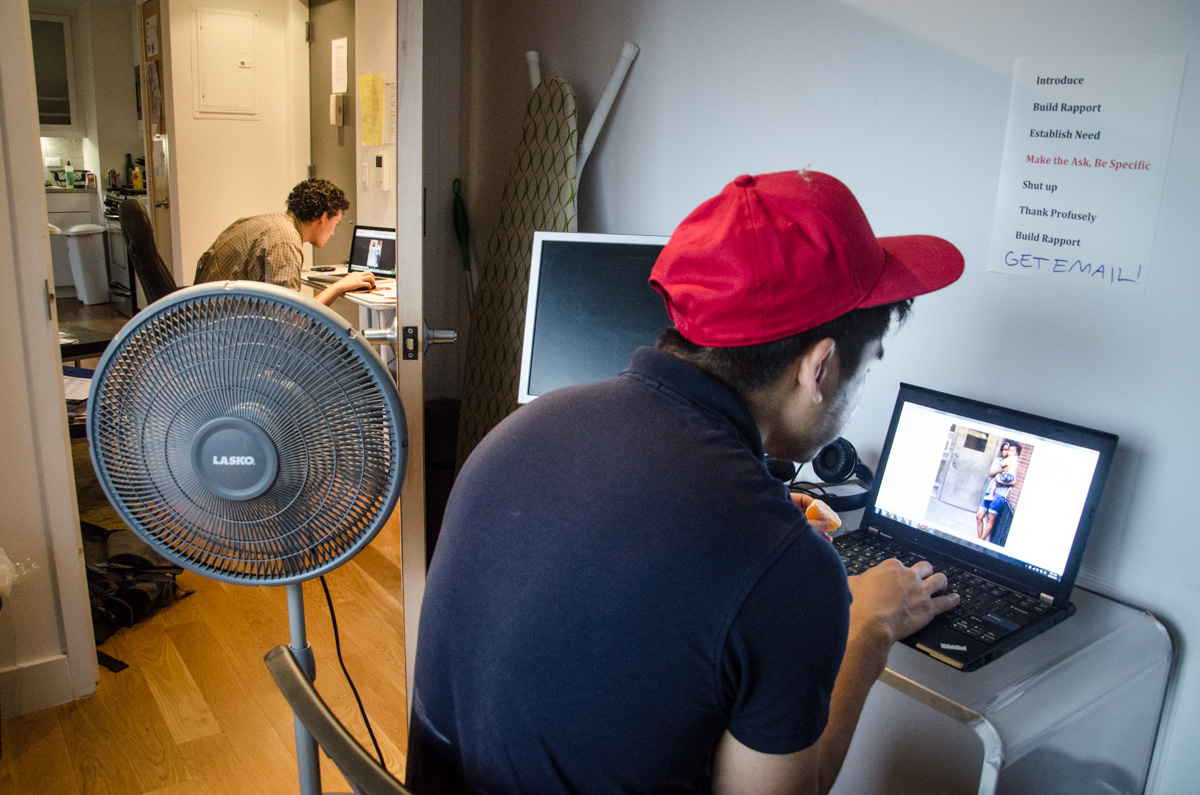 Santos and his campaign manager Jesse Hassinger, 24, choose a photo to use for a new out-reach postcard.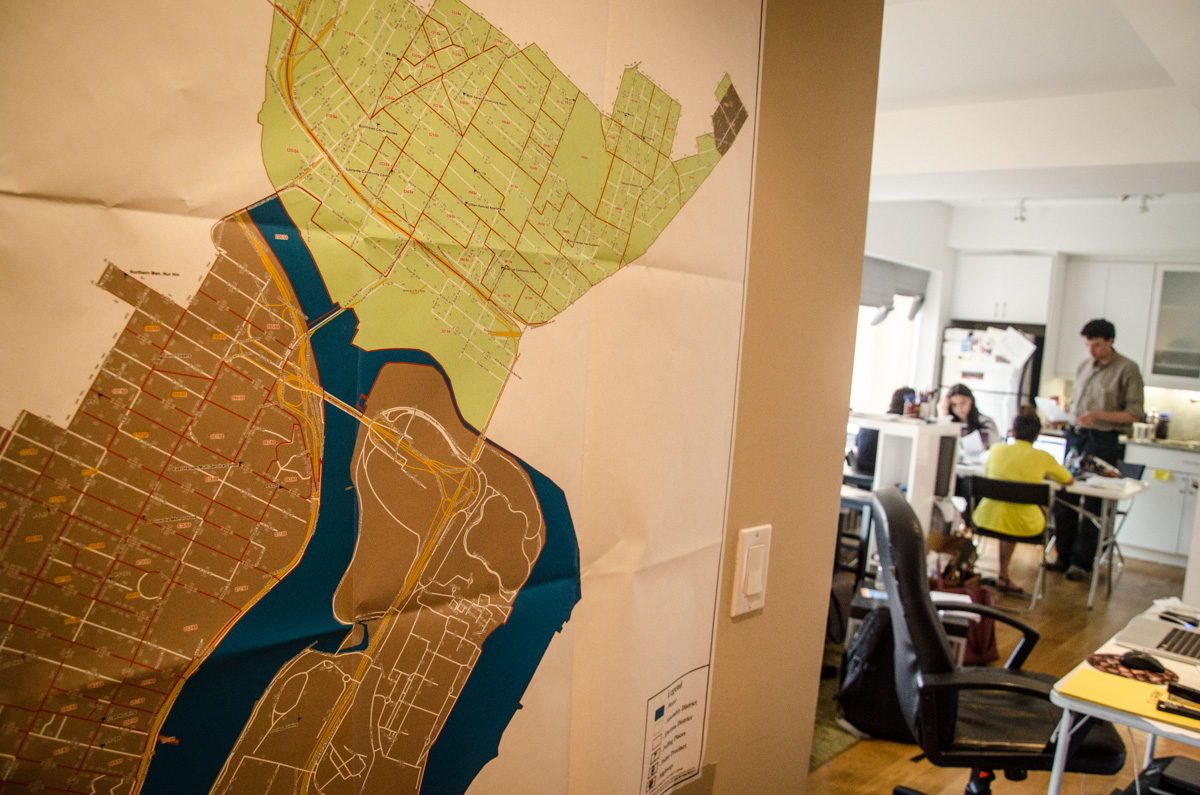 District 8 includes East Harlem in Manhattan, Randall's Island and Mott Haven in the Bronx.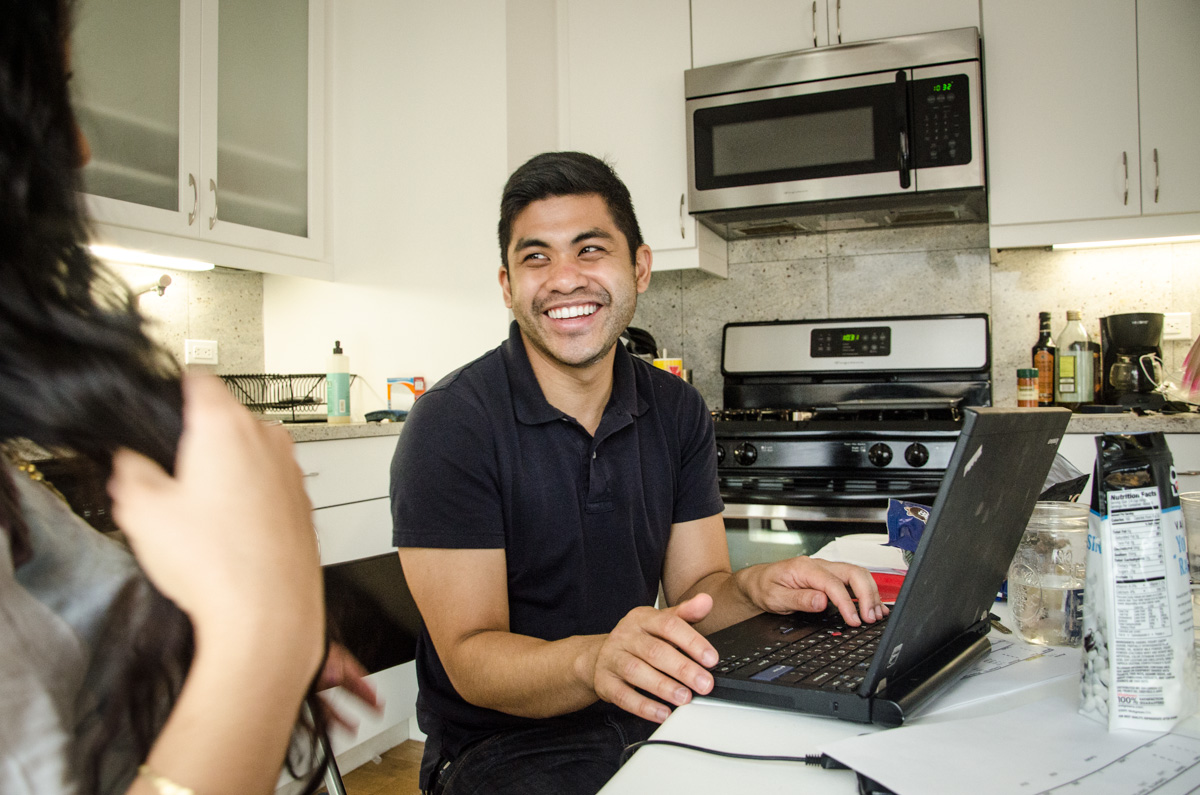 Santos goes over scheduling with one of his intern, Jennifer Nunez, who was his student at Central Park East High School.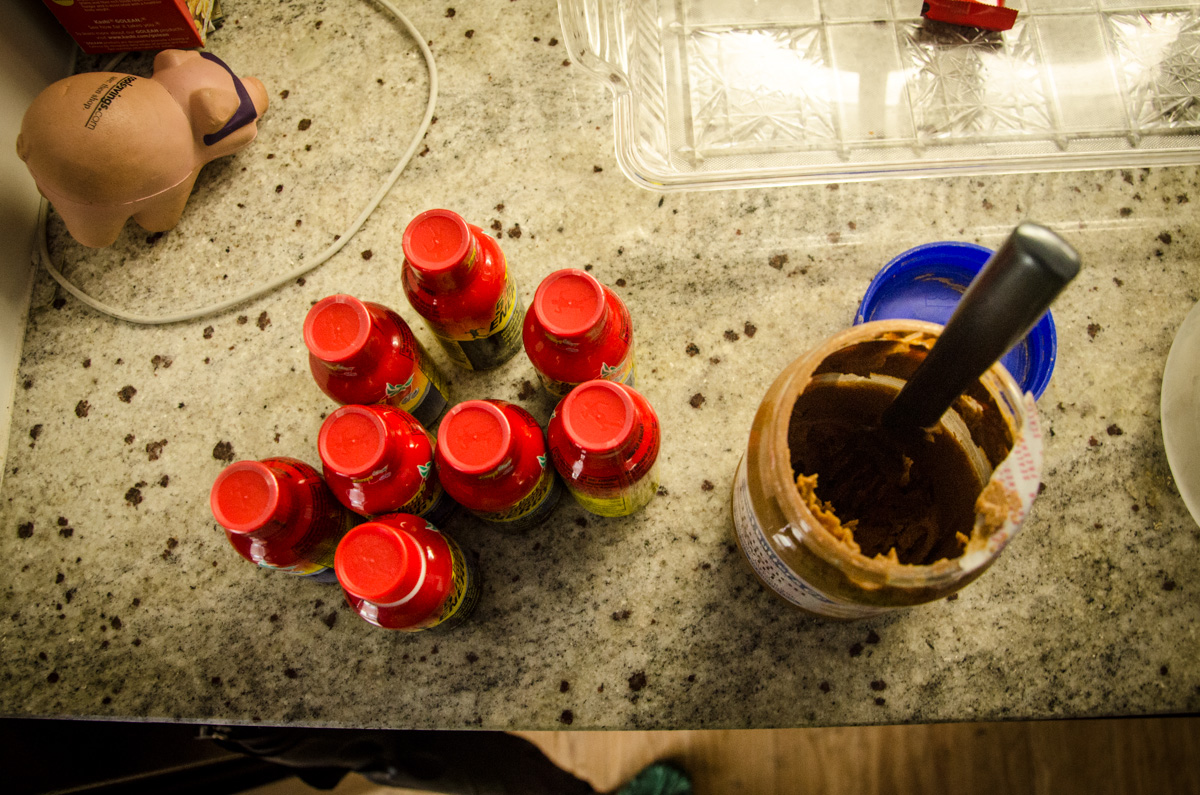 Santos leaves out 8 bottles of 5-Hour Energy drink in the kitchen and welcomes his interns to take one.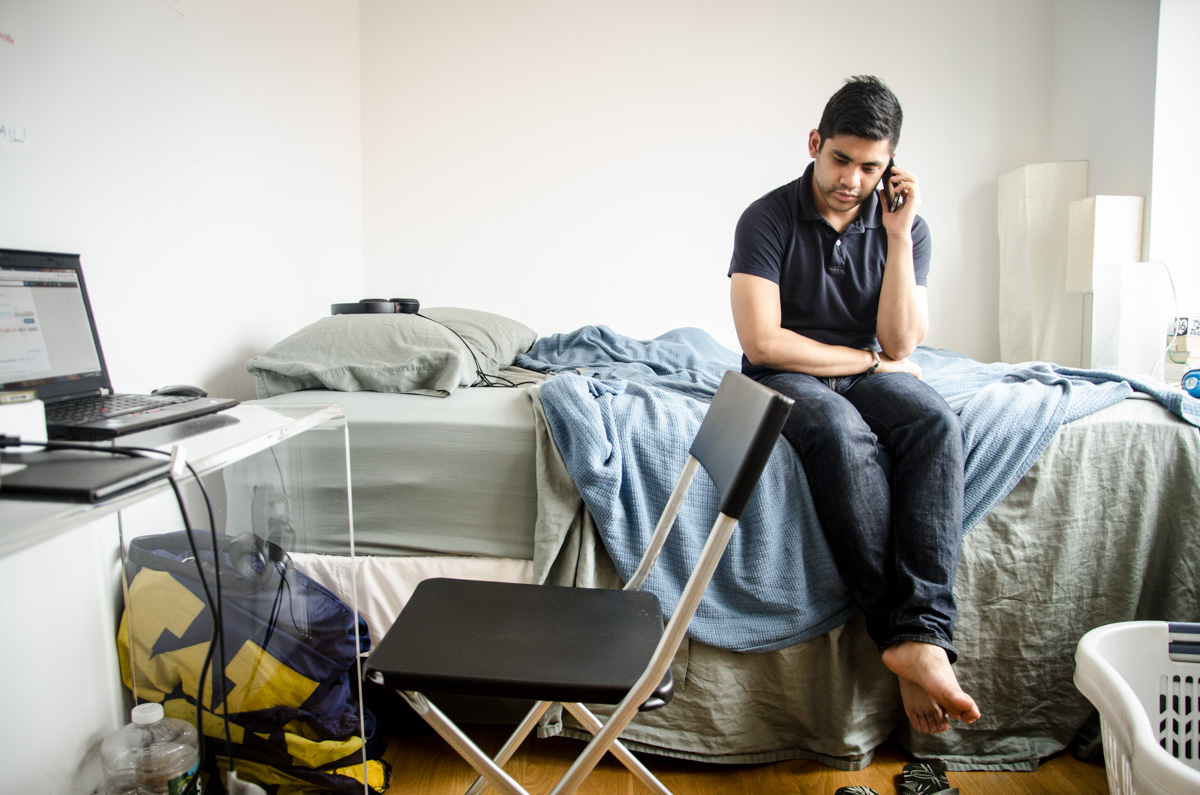 A donor called and they talked 30 minutes on the phone.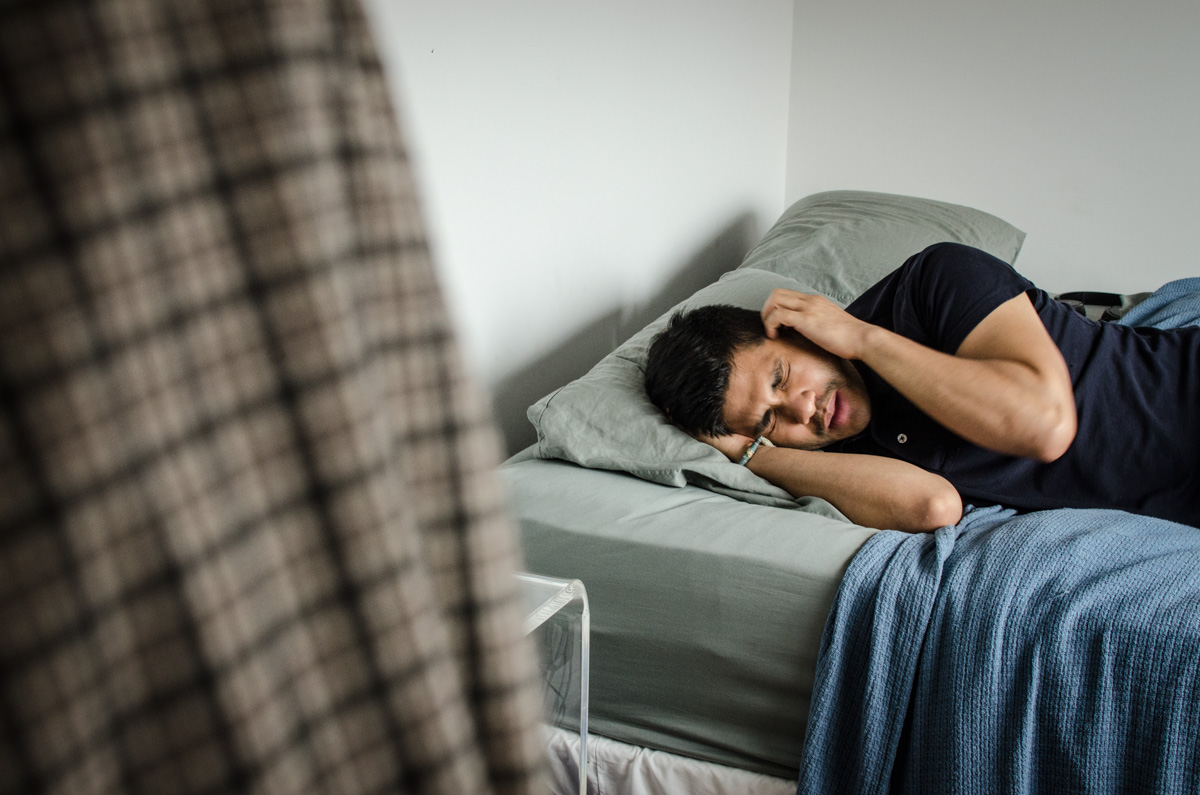 After lunch, he jumps onto his bed and yells, "I'm so tired." But the moment only lasts 1 minute until he recollects himself and gets ready for the afternoon work.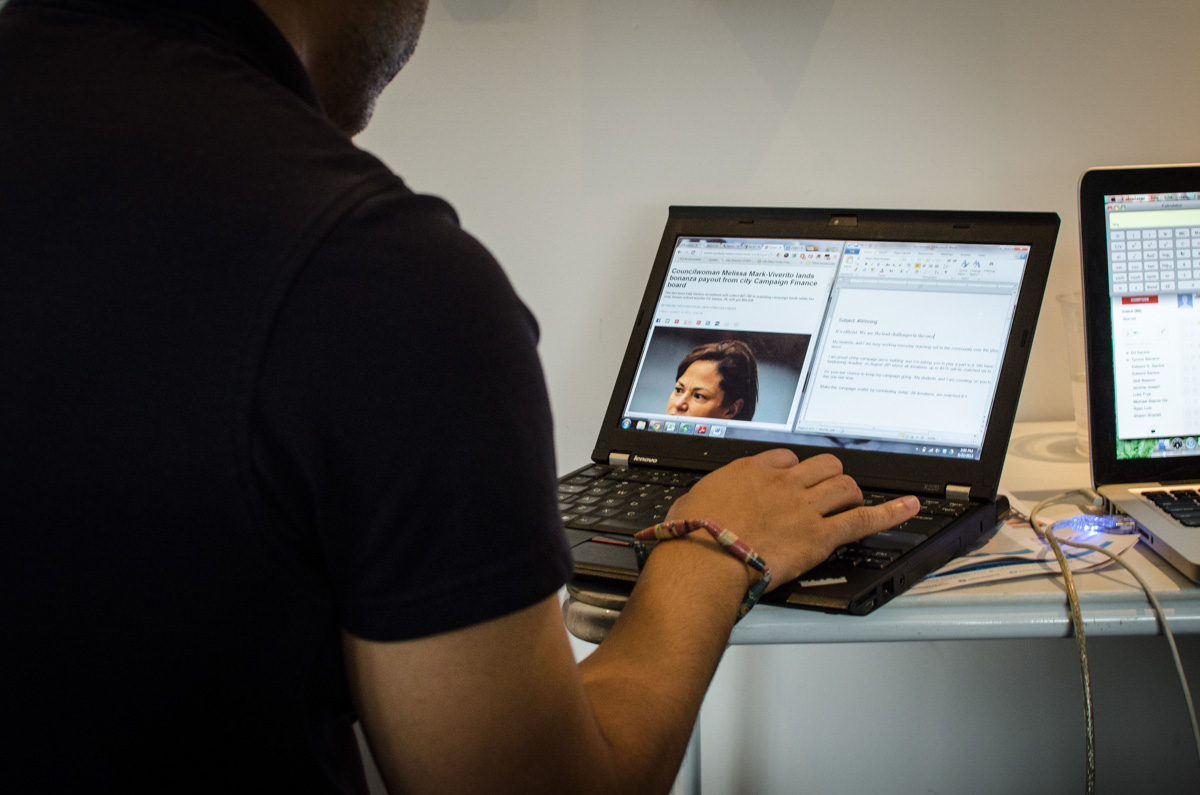 Santos checks out a news article published in the New York Daily News about his rival, incubent Melissa Mark-Viverito, who is seeking for a third-term. The article discloses that Santos collected $64,438 campaign matching fund, while his deep-chest rival collected $87,780.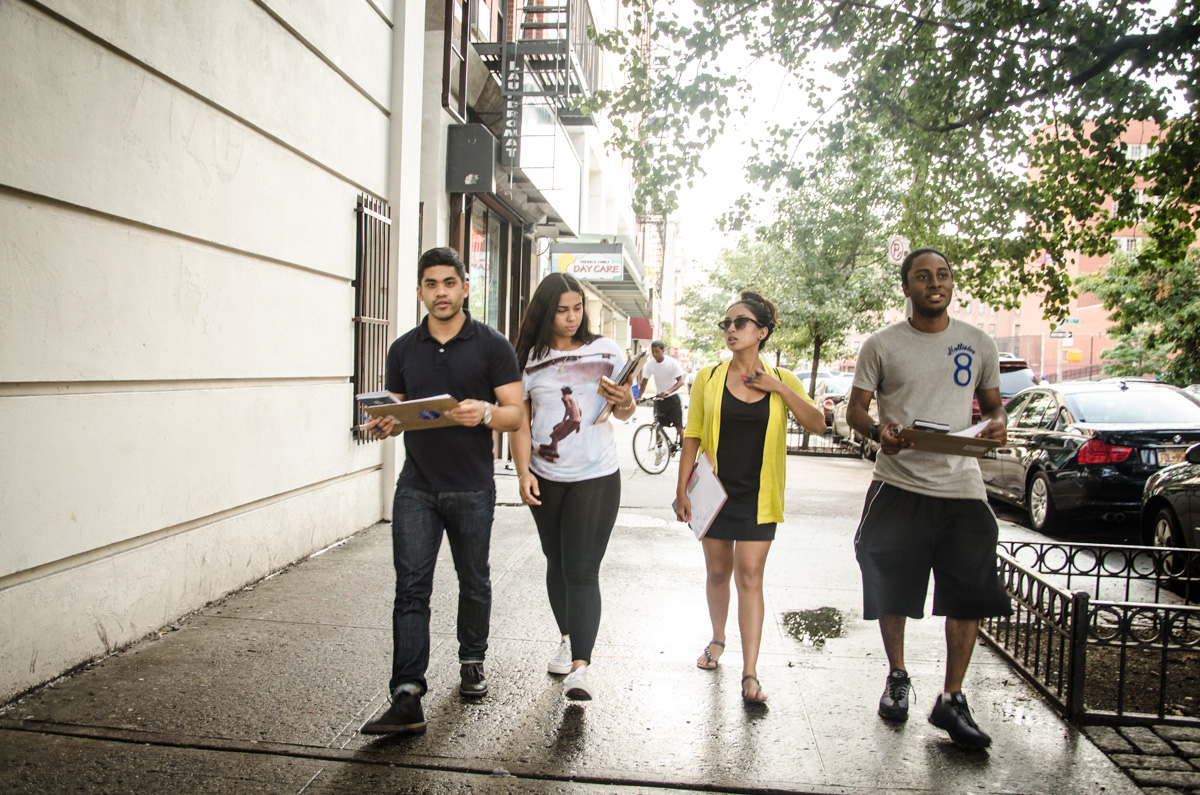 After the rain stopped around 5 p.m., Santos goes out with three of his interns to do some canvassing, meaning that they will knock on doors in the neighborhood to introduce himself and pass on some campaign literature.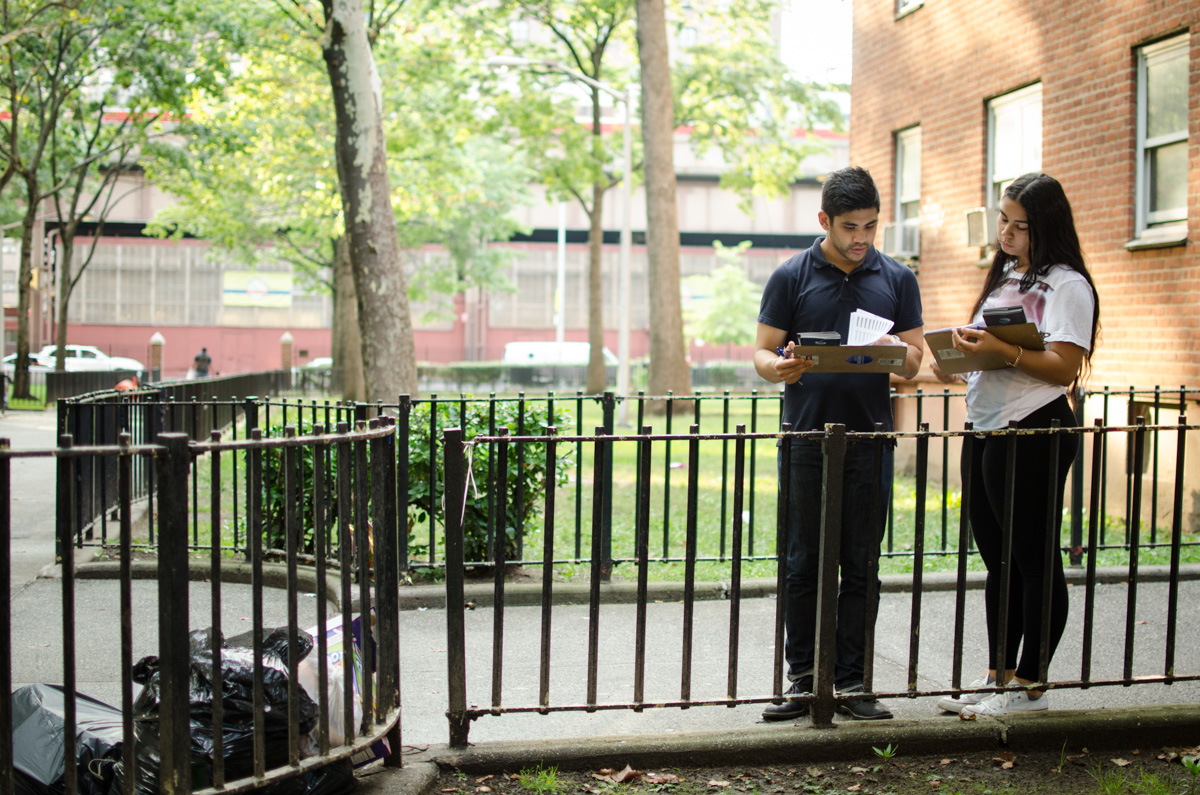 Santos and his intern Jennifer Nunez stop at a public housing project and assign which building is to cover.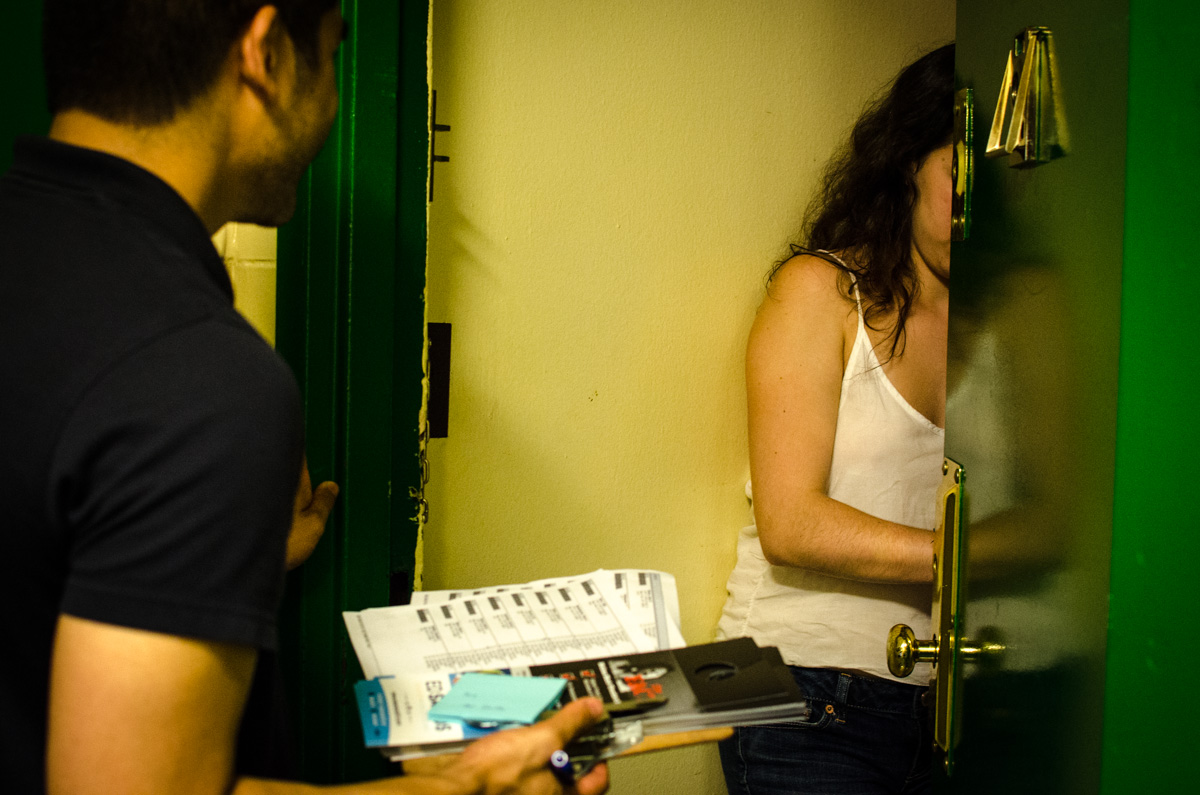 A resident answeres the door but says she's not a registered voter but her mother.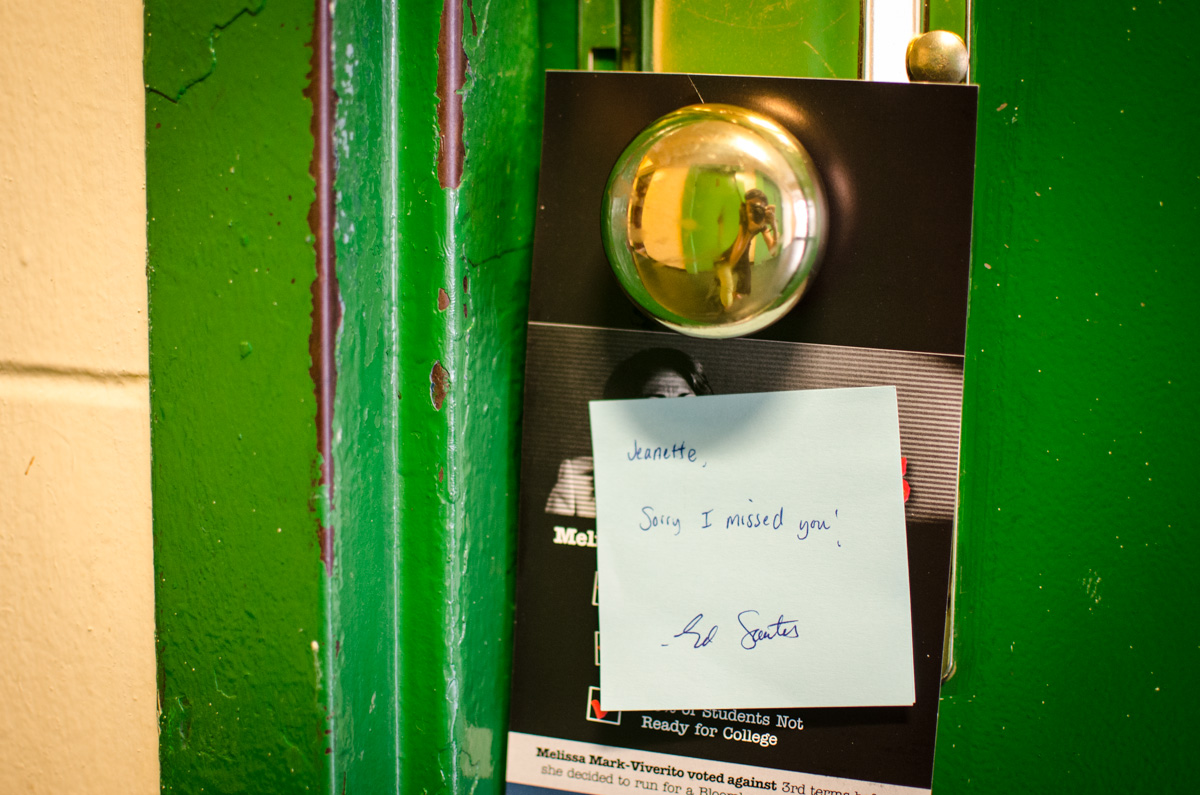 Santos leaves a personalized note for residents who are not at home.